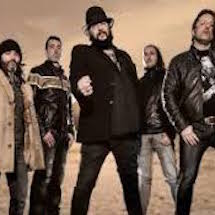 Lyrics, Chords & Tabs for Guitar, Bass & Ukulele
     SOL  -----------------  SOL ------------------
          -----------------      ------------------
          -----------------      ------------------
          --3--1ham3-------      --3-1-------------
          -----------------      --------3---------
          
         ----------------        ----------------
     SOL -----------------  SOL  -----------------
         -----------------       -----------------
         -----------------       -----------------
         -3--1ham3--------       --1--3pull1------    
         -----------------       -----------------
   

     intro:SOL  LA  FA  DO SOL (medio tiempo do y sol)
                LA  FA  DO RE
      SOL      SOL LA                    FA
      Sera por ti,k no hay mas velo k tu pelo
                                DO  SOL              LA
      y k la luna se ha vestido de arlekin pa ti y pa mi


B:-----------||----------|
G:-----5-3s5-||---0-3-5s3|
D:-----5-3s5-||---0-3-5s3|
A:-----------||----------|
E:-1-3-------||-1--------|
p.m...       x3


Solo 1:

   G           A             F                          C        G    A
e:--------------------------------------------------------------------------------------|
B:----)----)~~----)-----)~~-----------10----10-10---------------------------------------|
G:---/-\--/------/-\---/--------------10----10-10------------------------------10-12p10-|
D:-10----10----10----10------10/12-12----12-------12-10---------------10/12-12----------|
A:------------------------------------------------------13-13-13-10~~-------------------|
E:--------------------------------------------------------------------------------------|

        F                C                     D
e:---------------------------------------------10-10-10--10-10-10--|


+

¡Colabora con nosotros!
Envíanos tu versión de esta canción
Barniz Lyrics
Sera por ti,k no hay mas velo k tu pelo
y k la luna se ha vestido de arlekin pa ti y pa mi
Sera por ti,k las fatigas son mi prima,
y es k se me caga encima el corazon al sonreir
Sera por ti,k no me da la puta gana
de asomarme a la ventana,ni para verla reir
Sera por ti,k me invite la vida a rascar mi barriga

Me repica el corazon por bulerias,
si me miras,si me engrasa,la garganta kn saliva
mis dukelas y mis males,palmean por soleares
si me dice k me kiere to los dias
Me apego a ti komo el barniz,
y se me pudre la madera,1500 primaveras,sin dormir

To lo demas se repite,hasta el cambio trankilo,vale?
k ace:
Seras cabron murmure al sol,kn la bokita pekeña
seras desgraciao,murmure a la vida,k pronto me olvidas
por lo k te he dao
sere lo k no kise ser
sere tu cielo ,tu antojo,tu niño,tu mal
seras hijoputa,guiñandome un ojo,me dijo la luna

al pasar
gueno creo k es to,espero k haya molao,pero
ante cualkier correccion,no dudeis en desirmelo,
bsitos y abrazos pa tos!!!!!!!!!
[Barniz acordes]
[Barniz cifra]